Amendment to finish line - 2021
Change to the finish line location for the 2021 Parish Walk
Due to the ongoing roadworks in the vicinity of the war memorial (and therefore the usual race finishing area), the committee, in consultation with MyProm, has taken the decision to move the finish from its usual location opposite the Villa Marina.
The finish line will now be located on the northern end of the promende opposite the old Summerland site however the distance from Onchan church to the finish line and the entire route from start to finish will remain exactly the same.
Coming down from Port Jack, walkers will pass the finish arch and walk along the road side of the promenade for approximately 950 meters to a turning point roughly opposite the Majestic Restaurant at the Palace Hotel.
There will be cones and barriers at the turning point so it will be obvious where to walk. There will also be a timing mat ensuring that all finishers complete the full race distance.
Walkers will go around the coned turning point and move to the promenade walkway and then head back towards Summerland and the finish arch.
Click here to open map in a new window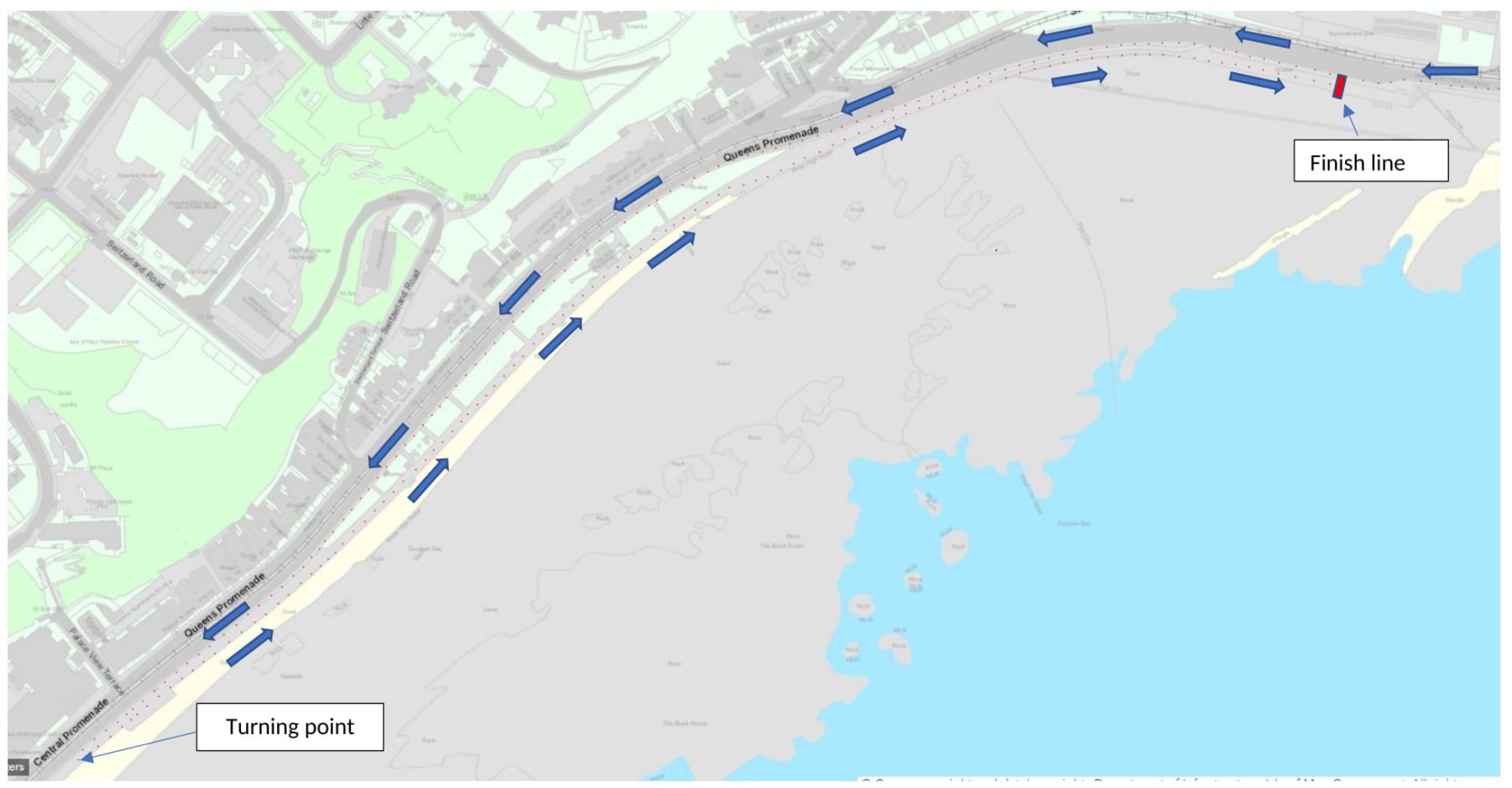 Main Sponsors
---
Feed Station Sponsors
---
Additional thanks to
---
TOP