Sustainability and the Manx Telecom Parish Walk

Last year the organisers of the Manx Telecom Parish Walk made a conscious decision to look at our carbon footprint and the environmental impact of the event.
Inevitably there is a negative impact on the environment caused by the walkers and more importantly their support crews and spectators. Therefore in conjunction with our Sustainability Partner IFGL we are looking at ways to reduce this negative impact.

To offset this carbon footprint we have again joined up with IOM Woodland Trust in our "Trees for T" initiative. If entrants opted not to have a sports-shirt then we donated £5 to the Trust. In 2022 this amounted to £1,310 and this allowed the Trust to plant some 262 trees on the island. We are doing the same again for this year so there will lots of trees growing on our beautiful island for decades to come courtesy of the Parish Walk.

Every year we used to have tons of partly filled water bottles to dispose of. These single use plastics are most damaging to the environment so in 2022 we instigated a three-year programme to eliminate these types of plastics. Thanks to MannMade Group every walker will be given a Speed Cup at registration to carry with them on their Parish Walk journey. These cups are lightweight, compressible and reusable and do away with the need for single use plastic bottles. Walkers who entered in 2022 are encouraged to take their Speed Cup from last year with them for June's race and reduce our carbon footprint even more.
It is so vital that walkers, supporters and spectators do not leave any litter in our beautiful Manx countryside. Take home your rubbish with you if possible but otherwise use the colour coded bins provided by IFGL so that we may recycle as much of the rubbish as possible:
Red

/

Purple

Bins are for Compostable waste such as fruit and Vegware cups.

Green

Bins are for Recyclable material such as plastic bottles and paper.
Black Bins are for General waste.(Coloured bins image here?)
Supporters and spectators should think of ways to reduce their carbon footprint also.
Think about using an electric car on race day or consider sharing a car if your walker is going as far as Ballaugh. Traffic management and advice is available on our 'app': go to route.parishwalk.com
Plan to meet your walker along the course rather than driving the route.
Take all your rubbish home with you.
Bear in mind that noise pollution is a significant factor at night-time so pleasebe quiet in built up areas.
Together we can make the Parish Walk more environmentally friendly and sustainable for the future.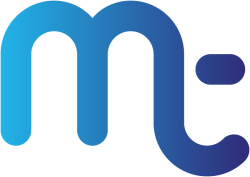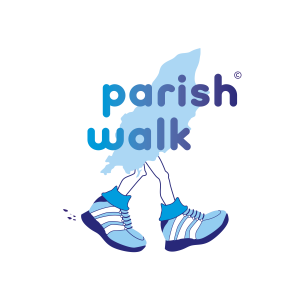 IFGL - our Sustainability Partner

International Financial Group Limited (IFGL) joined the Manx Telecom Parish Walk as Sustainability Partner in 2022.
The Parish Walk is the Island's biggest mass participation community event but that means a lot of rubbish, such as plastic bottles and food waste generated by competitors and their support crews.
In IFGL's first year as Sustainability Partner, the event saw a large reduction in the amount of waste from the event sent to the Energy from Waste plant– from 2.4 tonnes in 2021 down to just 360kg in 2022 in fact.
Ahead of the 2022 event we joined with organisers to encourage walkers and their support crews to think about what they brought along on the day and how they'd dispose of their rubbish. Ideally, everyone would take their rubbish home with them, however we realised this was not always feasible and, so, we provided some practical solutions.
We helped the Parish Walk introduce a new waste disposal system; with three types of bins clearly marked for General Waste, Compostable Material and Recyclable Material.
These bins were placed at various points around the course and walkers signing up to the event were shown an instructional video we created to introduce the different types of bins and explain how to use them. The video was also played at the sign-up sessions and a link was sent directly to all competitors and their support teams.
We will be doing the same again this year and, now the recycling system is familiar to competitors and their teams, we hope it will have an even greater effect.
IFGL understands the importance of having a sustainable outlook. In July 2020, we incorporated Environmental, Social and Governance (ESG) factors into our asset management and today our RL360 and Friends Provident international savings and investments defined fund range takes take into account sustainability themes, such as climate change, water, waste and energy.
We are also working towards achieving ESG goals as a business. For instance, in the last year we've introduced electric car charging points at our offices, a car share scheme and a recycling system.
IFGL owns the RL360, Friends Provident International Limited and Ardan International brands and we employ approximately 500 people across our Isle of Man offices in Douglas and Castletown.
'We're proud to play a part in making one of the Isle of Man's signature events more environmentally friendly,' said IFGL's Simon Barwell. 'It's a hugely successful event – a lot of our staff take part, in fact Ardan's Head of Operations, Richard Gerrard, is synonymous with the Parish Walk, having won it an outstanding five times since 2012.'
Parish Walk Race Director Raymond Cox added: 'We made a great start last year with IFGL's help, and hope to build on that further in 2023. We'd ask that all those involved support us in our efforts and help us by not leaving anything behind in our beautiful Manx countryside except their footprints.'
--------------------------------------------------------------------------------------------------------------------------------------------------------------------
MannMade - Speed Cup provider

Mann Made Corporate Services Limited are again proud to support the Parish Walk's initiative to eliminate single use plastics being used in the race by supplying each walker with a Speed Cup.
The introduction of the Speed Cups last year assisted in reducing the waste tonnage by 85%. We hope that the use of these Speed Cups will continue this amazing feat.
We here at Mann Made wish every participant luck on the day and hope that they achieve their personal goals whether big or small.