Parish Walk Entries Opening soon!
Sat, 28 Nov 2020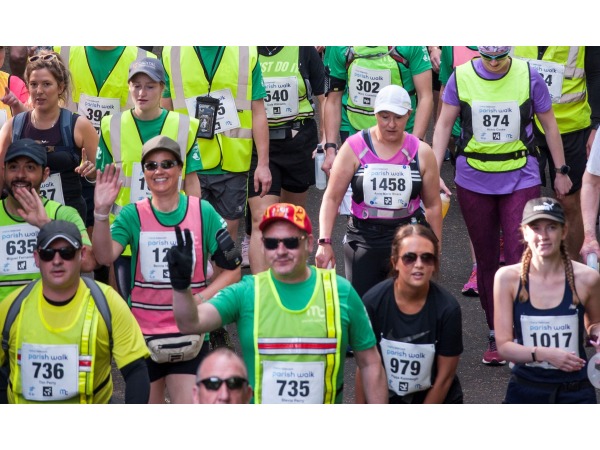 Step on it! Entries for the 2021 Parish Walk open on December 1st.
The 2021 Manx Telecom Parish Walk will be open for entries from 1st December 2020 – and Manx Telecom customers can benefit from a discount of up to £20 on the registration fees if they act early.
A highlight of the Manx sporting year, the 2021 event starts on Saturday 19th June and has a sliding scale of registration fees depending on when competitors enter.
Early-bird entries, available between 1st December 2020 and 31st January 2021, have a discounted fee of £35. This rises to £40 for entries from 1st February with the full £50 entry fee applied from 1st April until midnight on Sunday May 16th 2021
Manx Telecom mobile customers can also claim a £5 discount on early-bird entries before the end of January, representing a £20 saving on the full entry fee. Registrations must be made online at www.parishwalk.com
The Island's most popular mass participation community event, the Parish Walk is loved by serious race-walkers and fun competitors alike. Starting at the NSC outdoor track at 8am, entrants have 24 hours to complete the 85-mile circuit around the Island or to reach their own personal goals along the way.
Following the cancellation of the 2020 Parish Walk due to Covid-19 restrictions, the 2021 event already has 500 participants from people who chose to roll their 2020 entry forward and organisers expect the numbers participating to be high.
Parish Walk Race Director, Ray Cox said
"The organising committee was extremely disappointed to cancel the 2020 Parish Walk in June. We are committed to having the Manx Telecom Parish Walk on June 19th 2021, come what may and planning is already at an advanced stage. We have used the down time to bring to fruition plans for new developments for the event next year and we anticipate a bumper entry"..
Manx Telecom Head of Brand and Marketing Communications Cathy Collins said
"We are so pleased to lend our support to the Parish Walk again this year, not only for the competitors who enjoy such a remarkable day but also for all the charities that benefit from sponsorship raised by entrants.
Covid-19 has put a lot of pressure on many charities and not-for-profit organisations who have struggled to replace the lost income from cancelled fundraising events. We hope the 2021 Parish Walk will be a bumper year for everyone involved."
Manx Telecom has been supporting the Parish Walk since 2007 when it began sponsoring the official timing and results service. It has been the main event sponsor since 2012.
@ManxTelecom @ManxHarriers @IOMAthletics
---