Final Preparations...
Wed, 15 Jun 2022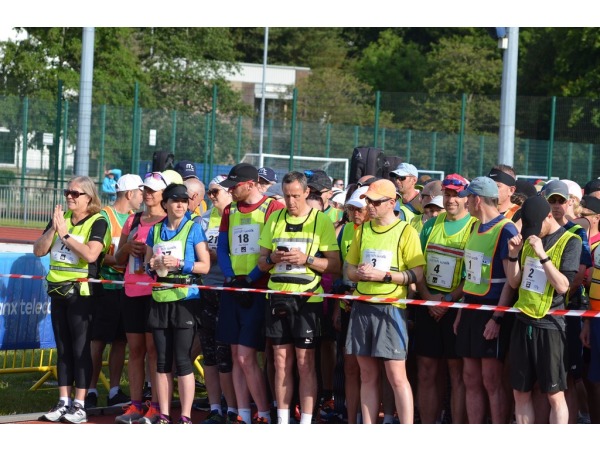 As the final preparations for the 2022 Manx Telecom Parish Walk are put in place, competitors are reminded that registration will take place on today, Wednesday 15th June (17.30 to 20.30) and Thursday 16th June (17.30 to 19.30) at the marquee beside the Grandstand at the NSC in Douglas.
Entrants will be given their race numbers along with a programme and a collapsible, reusable Speed Cup courtesy of MannMade for use in the race which begins at 8am on Saturday 18th June from the NSC.
Walkers can elect to register mobile numbers for two supporters to receive texts on their progress on the day. These can be set up in advance at www.parishwalk.com.
Manx Telecom will once again be facilitating the Pic2Go App which will allow walkers to view images of themselves online. To receive images on the day walkers should register their race number online at www.mt.im/parishwalk .
Supporters can also take advantage of the Nedgroup Investments Fanzone at Patrick again this year where there will be a family friendly festival atmosphere, with live screen streaming of the walkers, food and drink outlets, children's entertainment and off-road car parking to ease traffic congestion. A free shuttle bus will operate between the Fanzone and Derby Road in Peel for even easier access.
To further assist with planning, a new feature on the results app, also found on the website, will predict walkers' arrival times at the next checkpoint. Additional timing points at Round Table, Glen Maye, Hibernian, Baldrine and the Summerland end of Douglas Promenade have been included for 2022.
If you're out and about this weekend or supporting walkers in the Manx Telecom Parish Walk, make sure you take note of the road closures around the Island using the interactive route map at https://route.parishwalk.com/ where you'll also find details of toilets, feed stations, checkpoints, one-way systems and EV charging points.
Gary Lamb, CEO of Manx Telecom, said it was an honour to continue supporting the event, which has become the Island's most popular mass-participation sporting occasion.
"We know the Manx Telecom Parish Walk is a highlight for so many people each year – not only for those who have the arduous task of walking it but also for all the spectators and the various good causes who benefit from sponsorship raised.
"The race organisers are always looking for innovative ways to improve the Parish Walk experience and it is great to see the efforts this year to make the event more sustainable and environmentally friendly.
"I'd like to thank all the organisers and volunteers who work so hard to make the Parish Walk happen and wish all those participating the very best in achieving their own individual goals."
---