David Fereday
Thu, 25 Jul 2019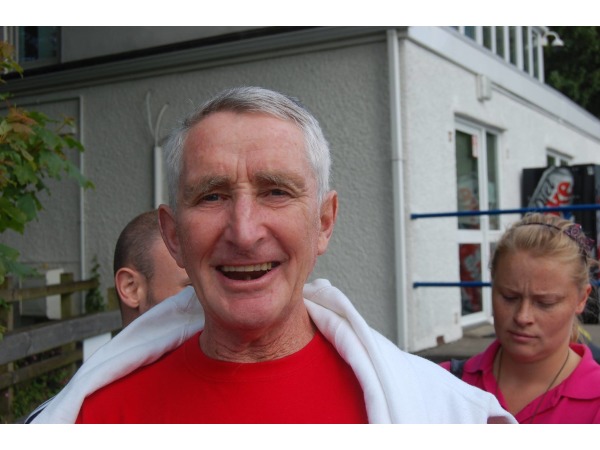 I am sad to inform you of the death of David Fereday, a competitor in the first modern day Parish Walk in 1960, aged 22, when he raced to Jurby before retiring at the base where he was completing his National Service, then again in 2010 & 2011.

He was born in London in 1938 and lived there until moving to Newcastle 20 years ago. While working at the family engineering firm, H Fereday & Sons (est. 1862) he continued his interest in athletics, ran races all around the World and became an 'Ever Present' at the London Marathon, competing every year from the first in 1981 until 2014 when his hips and knees finally made it impossible.
As David's joints gradually led him to the point when he was no longer able to run, he took to racewalking and it was this, combined with a profession involvement with Nigel Cannell of Manx company, Star Services Ltd. that sparked the idea of finishing the job he first started 50 years previously, the Isle of Man Parish Walk 2010!

Being a customer of Nigel and in those days, one or two of you may remember, a regular Parish walker, I was asked to give him some pointers and together with Murray Lambden whom as PW website moderator he barraged with questions, we became regular correspondents.

He was booked in at the Welbeck, Jane Wolstencroft who had previously guided a successful mission by Ed (Edbanger) Shillabeer, was enlisted as support and off he went.

Raising money for his local church roof fund, he was determined to finish but sadly, he was all in. He had reached Bride Church and sat down waiting to have his chip timing device cut off by the check in staff.

In stepped Graham Young twice a winner, who had walked with David as a 14 year old in 1960. He was supposed to have been supporting/coaching one of the top contenders but his athlete's effort had been cut short and he found himself up in the North of the Island just at the right time and in Mr. Fereday's words, 'Kicked his backside and got him back in the race.'

He finished 2010 in 23:03:26, then returned the following year, having trained smarter with Graham's advice and with 21:21:51 broke Michael Gray's over 70s record which had stood since 2007.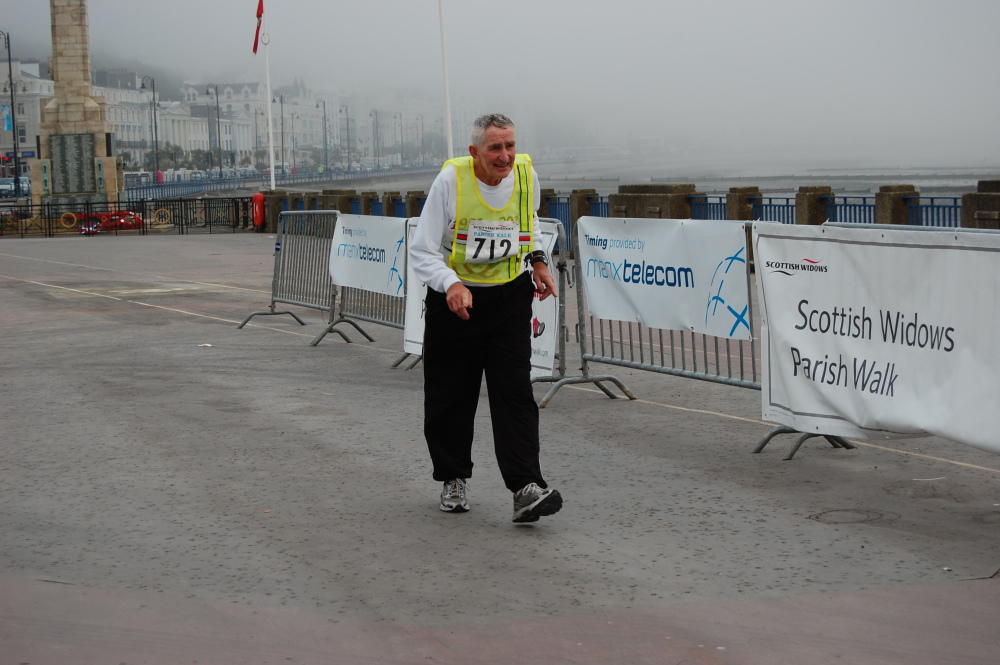 David was kind, had a great sense of fun as well as that obsessive, steely determination and was still able to run around with his grandchildren on the beach only a few weeks before his death from cancer in August 2017.
He leaves his wife, two sons, a daughter and families.


Michael George
January 2019
---