Manx Telecom customers' discounted entry ends soon
Thu, 27 Jan 2022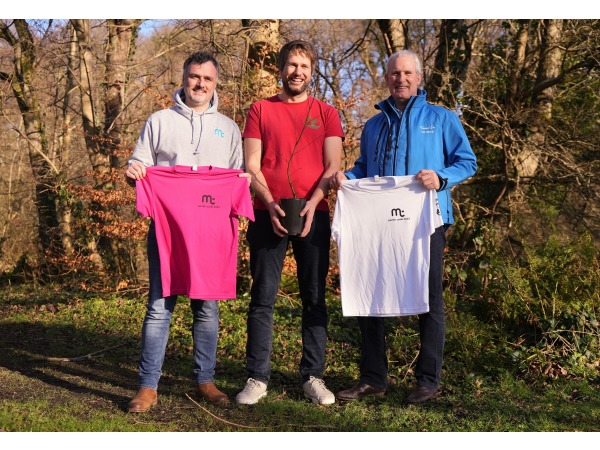 Book before the end of January for 2022 Manx Telecom Parish Walk discount rate
"Tree for a T" environmental initiative announced
Competitors for the 2022 Manx Telecom Parish Walk are being reminded that the £5 discount on entry fees available to Manx Telecom mobile customers ends at midnight on Monday 31st January.
At present, entrants can take advantage of the early bird registration fee of £40 with a further £5 discount if they are a Manx Telecom mobile customer.
From 1st February to 31st March the entry fee is £40 and from 1 April to 8th May a fee of £50 will apply.
All entries must be made online at http://www.parishwalk.com by the final closing date of 8th May 2022.
The Manx Telecom Parish Walk itself takes place on Saturday 18th June.
With the logistics of arranging such a large event now a major operation, organisers have been working hard to minimise any potential environmental impacts. This includes a new "Tree for a T" initiative for 2022 which gives participants the option to forego the traditional Parish Walk sports shirt in their entry pack in lieu of a £5 donation to the Isle of Man Woodland Trust to plant a native tree instead. As well as reducing the number of T-shirts produced, the Tree for a T initiative will also help offset some of the carbon which is unavoidably generated by the event.
The Isle of Man Woodland Trust is a small charity that creates new woodland on the Island. Chairperson Falk Horning said the group was delighted with the Tree for a T idea:
"More and more people are recognising the value of trees, not just for providing a healthier and more attractive environment but for their role in protecting the Isle of Man's wider biodiversity too. We are pleased to see initiatives such as Tree for a T that give people an easy way to contribute towards the Isle of Man's journey to a more sustainable future."
Iarla Hughes, Chief Financial Officer of Manx Telecom, the main sponsor of the Parish Walk, added:
"As excitement begins to build for the 2022 Parish Walk, the organising team is very mindful of creating an event that is enjoyable for all those participating and spectating but that also supports the Island's environmental and sustainability ambitions.
"The team take their roles very seriously and we are very happy to support new initiatives such as Tree for a T that highlight - and give people an opportunity to contribute to - some of the excellent work that is taking place by environmental groups on the Isle of Man."
---